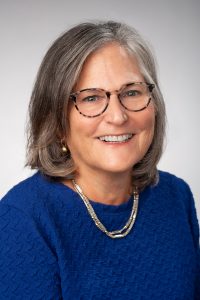 Professor of Law; Laura J. and L. Douglas Meredith Professor of Teaching Excellence 2005-2008; Director, Disability Law and Policy Program; Faculty Director of International Programs; Professor of Disability Studies, School of Education (by courtesy appointment)
Arlene S. Kanter is the founder and director of Syracuse University College of Law's award-winning Disability Law and Policy Program (DLPP). The DLPP is the first and most extensive disability law program in the United States. Professor Kanter is also the faculty director of the College of Law's International Programs and director of the newly inaugurated S.J.D. Program. Professor Kanter joined the law faculty in 1988, and since then, she also has served as the former Associate Dean of Academic Affairs, and Director of Clinical Legal Education, where she began and taught the Externship Program as well as developed and secured funding for six new clinics. She also holds a courtesy appointment in Disability Studies at the Syracuse University School of Education.
Professor Kanter is an internationally acclaimed expert in international, comparative and U.S. disability laws. She has written and edited numerous books, chapters in books published by Cambridge, Oxford, and Michigan, among others, and articles published by journals of such prestigious law schools such as Columbia, Harvard, Hebrew University, NYU, Stanford, and Vanderbilt. Her most recent book, the Development of Disability Rights Under International Law: From Charity to Human Rights (Routledge, 2015, 2017), discusses the development of the United Nations Convention on the Rights of People with Disabilities (CRPD), which she helped to draft as part of an expert committee at the United Nations. To help implement this treaty worldwide, Professor Kanter has trained lawyers, judges, and advocates, and consulted with governments and organizations in such countries as the UAE, Brazil, China, Egypt, India, Israel, Japan, Jordan, Kenya, Palestine Turkey, and Vietnam. Professor Kanter has presented at the UN General Assembly, the UN Committee of the Convention on the Elimination of Discrimination Against Women, and the UN Committee on the Convention on the Rights of People with Disabilities as well as at numerous international and US conferences. Her most recent law review article, Remote Work and the Future of Disability Accommodations, will soon be published by Cornell Law Review.
Professor Kanter is a former visiting scholar at Harvard Law School, the National Academy of Legal Studies and Research (NALSAR) in India, Hebrew University in Israel, Charles University in the Czech Republic, and a fellow at Georgetown Law Center. She is a former Fulbright Scholar at Tel Aviv University and was selected as the 2010 Distinguished Switzer Fellow by the US Department of Education's National Disability Rehabilitation Research Institute. Professor Kanter is co-editor of the Critical Disability Series at SU Press, founder and editor of the SSRN Journal on Disability Law, co-founder of the Disability Law Section of the AALS, and co-founder of the Disability Collaborative Research Group of the Law and Society Association. She is a former Commissioner of the ABA's Commission on Mental and Physical Disability Law. At Syracuse University, Professor Kanter is a recipient of the University's highest teaching award, the Laura J. and L. Douglas Meredith Professorship as well as the College of Law's Bond, Schoeneck and King Distinguished Professorship. She has been honored for her work in disability rights by the American Bar Association, the New York State Bar Association, and other organizations in the U.S. and throughout the world. She received her LL.M. from Georgetown University Law Center and her J.D., with honors, from New York University School of Law.